A New Monastery Is Established in Tiruvannamalai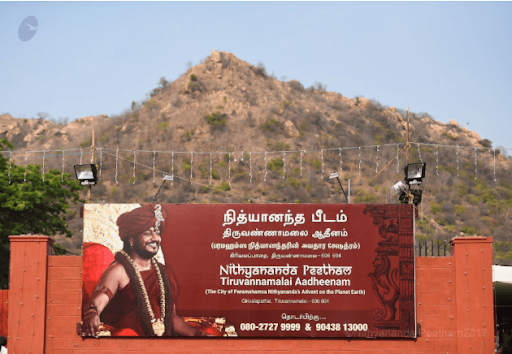 Entrance to the Tiruvannamalai Aadheenam
A monastery established under the Kailaasa Paramparagatha Ādi Arunachala Sarvajnapeetham Samrajyam is the Tiruvannamalai Aadheenam located in the mountain path encircling the sacred Arunachala Hill, inaugurated on 19 Apr 2008 by The SPH. This monastery holds a special spiritual significance. 
Devī (Embodiment of the Universal Divine Feminine Energy), wedded Her Divine Consort Paramaśiva in Kanchipuram, South India and requested Him to bestow upon her the spiritual experience of Oneness (Non-duality or Advaita). Paramaśiva blessed her to seek Gautama Ashrama in Tiruvannamalai and immerse herself in penance there. The  Tiruvannamalai Aadheenam is exactly opposite the Gautama ashrama where Devī lived, following the word of Paramaśiva. While Devī was performing penance, Paramaśiva Himself came disguised as a hunter and revealed His true self and gave her the experience of Oneness and she realised herself as Ardhanārīśvar – the Divinity embodying the union of the Divine male and female energies in one.  This realisation occurred at the temple adjoining the Tiruvannamalai Aadheenam in its South-Eastern corner.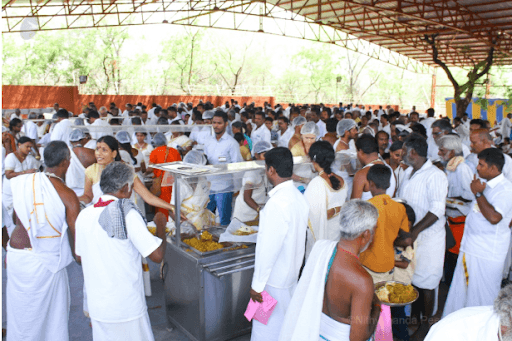 Annadāna – Besides the everyday free meals offering, lakhs of people are freely  fed with nutritious organic meals every month on the occasion of the auspicious Pournami – Full Moon Night at the Tiruvannamalai Aadheenam.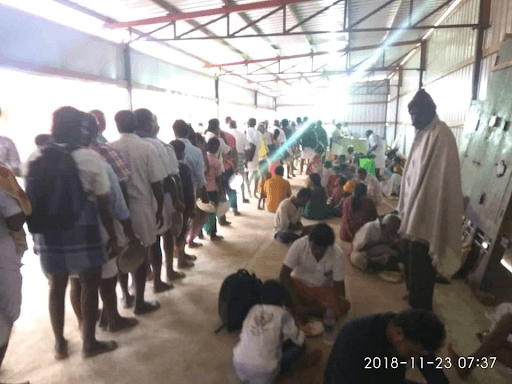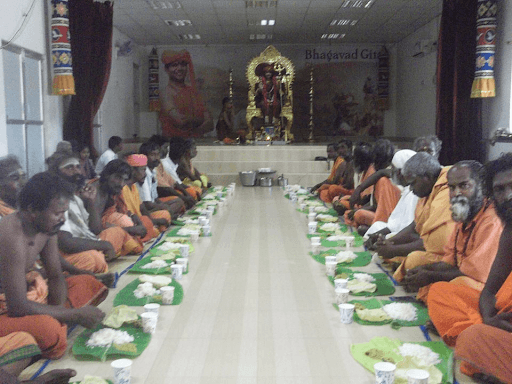 The Sādhus (wandering ascetics) and residents of Tiruvannamalai are fed three times a day at the Tiruvannamalai Aadheenam with organic meals.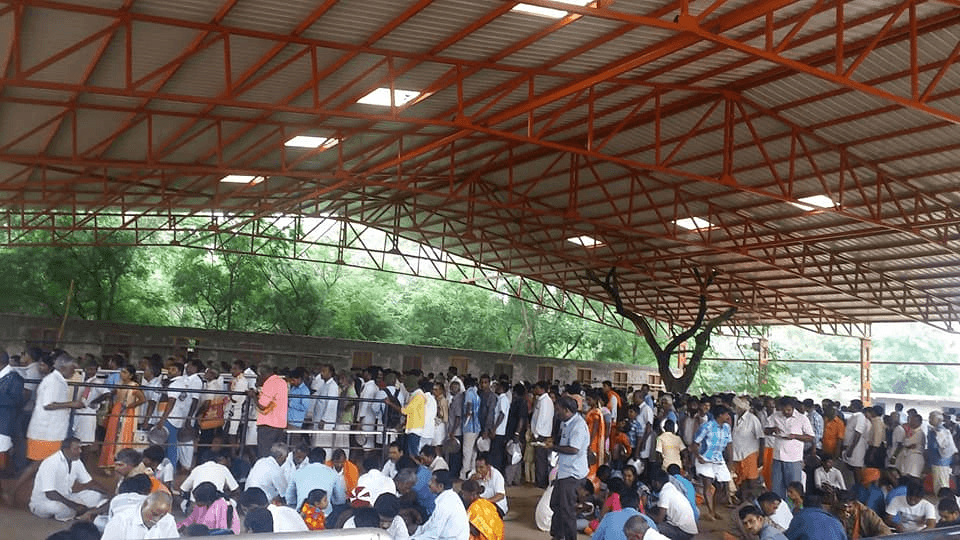 Thronging crowd for free meals on Pournami – Full moon night celebrations – in Tiruvannamalai Aadheenam